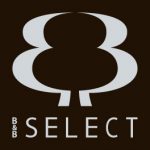 B&B Finance
B&B Select is een professionele intermediair met focus op aandacht en kennis. Onze specialismen zijn Finance, Logistiek, Management, Staf en Ondersteuning.
Accounting Officer – 36 hour – The Hague
Together with twelve colleagues, you make sure the whole financial administration of one or multiple Country Offices is complete, accurate, consistent and compliant with legislation. You are reporting to the Manager Global Accounting & Reporting.
Your responsibilities:
You are booking all financial transactions of a Country Office in the financial system (AX);
You make sure that all financial transactions are supported accurate and audit-proof;
You prepare bank payments;
You assess reconciliations of sub ledgers (in and out of the system) with general ledger (including intercompany balances) and takes corrective measures to solve differences;
You check compliance of financial administration and financial processes with the Accounting Manual/Quality Standards;
You have a supporting role in preparing the annual accounts.
Your profile:
You have knowledge of financial administration on higher educational level;
You are fluent in French and English, Dutch is an advantage;
You are pro-active and a problem solver;
You have experience in working in an international environment;
You have knowledge of Financial Accounting Systems and Microsoft Excel;
You are hands-on, solution-oriented and able to convince others of your professional judgement;
You are willing to travel periodically to the Country Office for support and/or training.
Our offer:
36 hour workweek (4x 9 is possible);
A varied role where initiative is encouraged;
A split between working at home and at the office in The Hague;
A global and dynamic organization with a focus on fragile contexts to provide aid where it is needed the most;
A gross monthly salary of € 2.700,- / up to € 4.100 based on a 36-hour week (excluding 8% vacation allowance and 8.3% end of year allowance), depending on years of relevant experience.
About the organisation:
Our client is one of the leading Civil Society Organizations in the Netherlands, working in fragile contexts on Health, Resilience, Private Sector Development, Humanitarian Aid and Security & Justice. It has over 500 staff, working at Global Office in the Hague and in offices across the most fragile countries in the world.
Interesse
Laat dan snel jouw gegevens achter via een berichtje op WhatsApp!
Heb jij nog vragen over de functie? Dan kan je ook altijd contact opnemen met Kimberly van der Meer via 010-4143366 of stuur een berichtje naar k.vandermeer@benbselect.nl