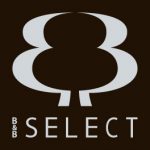 B&B Select
Batch Processing Specialist – full time – Rotterdam
About the client
The company helps clients to improve their performance through data and insight. How? They manage world's largest business information database which includes information on more than 300 million companies worldwide.
About the job
Batch Processing Specialists are experts in processing a large volume of company data all at once. They are entrusted with adding valuable insights to the business relationships of our customers. Think about giving insight about how financially healthy a company is, which companies are working on getting more sustainable or have relationships with shareholders from dubious countries? The files you will be working on vary greatly in size, ranging from a few thousand up to a million.
As a Batch Processing Specialist, you will process several enrichment jobs simultaneously. Fortunately, you don't have to do all by yourself, but you get some help from our systems and colleagues off course.
So, what do you do?
In our Salesforce environment, data enrichment requests come in centrally. From here you pick up the next enrichment job in chronological order. In the job, you can find the customer's file and what data elements he wants his file enriched with. The requested data elements ultimately determine which system or method you will use to find the information you need. Once the right route is mapped out, it is a matter of running the job and waiting for the results to be delivered back. You then perform a quality check to ensure the file meets our standards and then send the file to the customer in a secure manner.
In the beginning, you will be doing a lot of standard jobs so that you become familiar with the systems and solutions but also gain knowledge about data itself. After that, you will also learn more about executing custom jobs and will we add more complexity to your work.
Main Responsibilities:
A Batch Processing Specialist typically has a wide range of responsibilities, which can include:
You will soon be the point of contact within our team about opportunities around match & append projects in batch;
You validate incoming requests for feasibility and complexity;
You have an advisory role towards our sales department to find out what the possibilities are;
You will pick up incoming projects and process them through our delivery systems within agreed timelines;
Prior to the delivery of the file to the customer, you will perform a quick check to ensure that the enriched file meets the set quality requirements.
You occasionally support our commercial finance department to make good cost estimates that sales can use in its quotations to customers.
You will periodically provide short trainings on how colleagues can log a data enrichment project or count on specific elements in our system. During this training you will also inform them about the latest developments.
Finally, you are responsible with the rest of the team to maintain the systems that we use and to call in support when things need to be adjusted or maintained.
Requirements:
To start as Batch Processing Specialists you need at least 2-3 years of relevant work experience and good communication skills in English or Dutch and French is a bonus. In addition, it is important that you are familiar with Excel and Access.
Soft skills:
Communication: Batch Processing Specialists often work with other colleagues so it's important for them to communicate clearly and effectively with others. They also sometimes communicate with clients, so they should be able to explain technical information in a way that's easy for clients to understand.
Accurate work: Our data enrichments via batch are often our business card to our customers before they start buying other products and services from us. This means that the product we deliver must meet the quality we strive for as an organization. This means that you must be able to work accurately to avoid mistakes.
Problem-solving: in this role you work with large amounts of data and may need to find ways to organize it or make it more accessible. Problem-solving skills can help you find solutions to issues that arise during a project. For example, you may need to find a way to make large amounts of data portable so it can be transferred to another location.
Delegation and time management: Managing your time effectively may mean to find the right balance between running your projects and give the amount of support to others. Sometimes you don't need to do everything by yourself so it's important that you learn how you can ask for help or delegate certain parts of your work.
Offer:
An informal, educational and dynamic work environment. They offer an attractive package depending on competence, as well as:
Working in a modern office in Rotterdam;
An interesting pension scheme;
Hybrid working environment;
25 days vacation;
Swimming and Sport facilities in our building;
Access to LinkedIn Learning;
And finally: They have a "party committee".
Do you want to contribute? Don't hesitate, you are more than welcome to join the team!
Send your resume to e.slingerland@benbselect.nl
B&B Select is een professionele intermediair met focus op aandacht en kennis. Onze specialismen zijn Finance, Logistiek, Management, Staf en Ondersteuning.