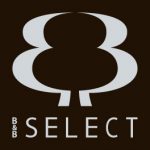 B&B Select
Customer Care Advisor – full time – Rotterdam
As a customer care advisor you will be adding value and knowledge to the customer's journey by managing a part of their experience.
About the client
The company helps clients to improve their performance through data and insight. How? They manage world's largest business information database which includes information on more than 300 million companies worldwide.
About the job
You are the initial contact and 1st line support for the customers. The Customer Service Representative ensures that all incoming question are dealt with in a professional and timely manner, and that all communication is properly registered in the Case Management System (Salesforce).
You will manage the customer expectations and keep track of recurring issues on a high-level, with an aim to identify improvements to our services. Sometimes you may be involved in the setup of user accounts or providing documentation. But in general, we expect that you can advise customers on how to best interpret our data and use the various solutions.
Main Responsibilities
In your role, you are responsible for professional, efficient, and effective communication with all customers (verbally and written);
You will handle and route inbound questions, by phone and e-mail, with the right sense of urgency;
You escalate questions to the local 2nd line support teams;
You make sure to register all communication in our Case Management System (Salesforce);
You manage and take ownership of questions/cases assigned to you, ensuring that customers are updated at each step and receive a response within the agreed SLA;
You will perform various hands-on activities to ensure that customers can use our services (like setting up user accounts or providing documentation);
And you will support some internal processes related to order processing, delivery of service, sale and revenue recognition.
Requirements & Profile
Professional education (obtained through schooling or working experience);
Proven communication skills (obtained in a customer service or similar environment);
At least 2 years of work experience in a similar role;
Being eager to learn. Customer Service means continuous learning and improvement as our products and services evolve, along with our customer's expectations. Success does not stagnate;
It should feel natural for you to go the extra mile to delight a customer, as this leaves a lasting positive impression of your personal service whether it is inside or outside of our company;
Excellent communication skills in Dutch and English;
We offer
Excellent payment conditions from €2,300 – €3,000 gross a month (depending on your experience);
Lots of freedom;
25 days off;
An interesting pension scheme;
Working in a data inspired company;
Fresh fruit every day;
Work at the office, but also from home!
Do you want to contribute? Don't hesitate, you are more than welcome to join the team!
Send your resume to e.slingerland@benbselect.nl
B&B Select is een professionele intermediair met focus op aandacht en kennis. Onze specialismen zijn Finance, Logistiek, Management, Staf en Ondersteuning.