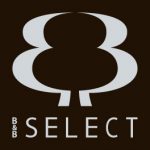 B&B Select
B&B Select is een professionele intermediair met focus op aandacht en kennis. Onze specialismen zijn Finance, Logistiek, Management, Staf en Ondersteuning.
Customer Service Import – Full-time – Rotterdam
The purpose of this role is to ensure high quality customer service by delivering targets, objectives and customer satisfaction. Pro-active coordination and management of our customer portfolio and build strong customer relationships within the Customer Service Import disciplines. Be an active participant in the continuous improvement of the department's daily functions and procedures. Ensure that all processes are fully compliant with company rules and regulations.
Responsibilities:
Accurate coordination of customer requests to ensure all import carrier and merchant instructions are processed effectively;
Ensure that cargo is released in compliance with the policy;
Enhance service to customers by making sure that all KPI's and procedures are met or followed, actively improve effectiveness and productivity;
Ensure correct invoicing and full cost recovery in order to optimize revenue;
Maintain personal relationships with customers;
Liaise with operations, sales and customer service departments;
Required skills and competencies
Preferably 1-2 years of work experience within shipping
Strong communication skills, customer- and service oriented
Flexibility and creativity in problem solving
Good knowledge of Excel
Articulate, clear oral and writing communication skills in English and Dutch
Enthusiastic team worker.
Offer:
Market based salary;
26 holiday days per year;
Holiday allowance;
Pension premium fully paid;
About the company:
Our client is a global container shipping company. They offer a wide range of services in more than 100 countries.
Is dit een mooie uitdaging voor jou?
Laat dan snel jouw gegevens achter via een berichtje op WhatsApp!
Heb jij nog vragen over de functie? Dan kan je ook altijd contact opnemen via 010-4143366 of stuur een berichtje naar k.vandermeer@benbselect.nl