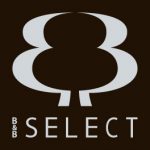 B&B Select
B&B Select is een professionele intermediair met focus op aandacht en kennis. Onze specialismen zijn Finance, Logistiek, Management, Staf en Ondersteuning. Voor een van onze opdrachtgevers zijn wij op zoek naar een:
Demand & Supply Planner
As a demand & supply planner you are liaison between sales and operations. In this position you will be responsible for estimating future product demand and developing & maintaining integral forecast models. You will also be responsible for collecting all quantitative and qualitative data and compiling a forecast, which you will use to create a supply planning, to create S&OP scenario's and to facilitate financial decision making processes. Furthermore, you are able to understand, set up and integrate business intelligence and incorporate information related to portfolio management, finance, installations and customer care.
Tasks & responsibilities:
Interact with colleagues in sales, marketing and finance to understand demand forecast drivers;
Develop effective forecast models based on demand patterns, historical sales trends and demand drivers;
Preparing, planning, communicating and revising forecast for the demand review meeting and S&OP meeting;
Translate the demand plan into a supply / capacity plan for suppliers, installers, customer care and finance;
Provide input to your colleagues in supply chain management for developing inventory strategies on existing items, new products and product phase-outs;
Determine strategic inventory levels of the different stock locations and communicate on the needed stock movements;
Monitor and report on important changes in sales forecasts, budgets and business strategies;
Support management with risk assessments and mitigation activities;
Set-up demand review and S&OP process and scenarios.
Job requirements:
Bachelor or Master degree, preferably in planning, logistics, supply chain or technical business management;
Minimum of 3 years' experience in a supply & demand planning or forecasting;
High level of analytical skills;
Able to work with mathematical models and having the taste for new technologies;
Effective communicator to all levels of the organization;
Results oriented, organized, being able to zoom in and out.
Offer:
A challenging and exciting job within a fast changing business in the city centre of Rotterdam;
Availability for 32 – 40 hours a week;
Competitive salary based on education and experience;
Is dit een mooie uitdaging voor jou?
Laat dan snel jouw gegevens achter via een berichtje op WhatsApp!
Heb jij nog vragen over de functie? Dan kan je ook altijd contact opnemen via 010-4143366 of stuur een berichtje naar k.vandermeer@benbselect.nl