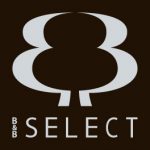 B&B Select
B&B Select is een professionele intermediair met focus op aandacht en kennis. Onze specialismen zijn Finance, Logistiek, Management, Staf en Ondersteuning. Voor een van onze opdrachtgevers zijn wij op zoek naar een:
EDI & eCommerce Analyst – Full time – Rotterdam
As a EDI & eCommerce Analyst you will be responsible to analyse the EDI requirements from different offices around the world. As a team you coordinate implementation in order to provide the regional offices with quality and business beneficial interfaces which in the end leads to process efficiencies.
EDI Project Coordination
Leading and/or supporting EUA system development projects according to GBPIT and EUA BPIT's project methodology and standards;
Performing business benefit analysis and feasibility studies on behalf of the EUA management and end user community.
Acting as a Business Analyst in managing end user requirements to create effective workable system solutions, in conjunction with the BPIT and CLT Technical analysts.
Pre-implementation testing
Managing user acceptance testing from devising strategy, to creation, execution and monitoring of test scenarios and cases.
Liaising with the Process Management team assessing the impact of system changes on existing systems and business processes.
EDI Support Desk
Provide full administrative support to EDI and eCommerce department
Handling all users and 3rd party requirements
Registration of service enquiries (including requirements gathering)
Analysis of EDI service calls to assess root causes
Development of effective corrective action plans
Assist in the analysis of secondary level corrective actions
Assist in analysis and management of data quality, and analysis of call trends
Communication with system end users at all levels and functional areas
Supporting the Senior Analysts when and where necessary
Assisting our Regional Service Desk when required in:

Preparation and delivery of end-user training for new system developments
Provision and maintenance of end user systems documentation.
Liaising with the Regional Service Desk and Process Management teams prior to and after implementation
Providing second line business support for our production systems, especially after new deployments
Liaising with the Regional Service Desk and Process Management teams prior to and after implementation
Process Improvement and Efficiencies
Proactively monitor and advise on EDI and process efficiencies during both project implementation and daily work duties show a process that needs optimising
Providing regular and ad-hoc project status updates to interested parties
Participating in special projects which may be business process related or technological in nature
Delivering solutions that meet user's requirements within defined timescales, effort and levels of quality
Prepare project documentation in support of new developments
Report on post-implementation business benefits realisation and quality
Provide end-users with system training as required in conjunction with regional Service Desk
Website Administration
Administer the website from European perspective: provide support to both internal and external users and coordinate update requirements, date uploads and publication of information
Provide end-users with system training as required
Promote Ecommerce website to both users and customers
Providing KPI/PIs and reporting to the business so that eCommerce business performance can be consistently measured across Europe for follow-up and to monitor the success of the implementation of our EUA E-Commerce/EDI Strategy
Requirements:
Bachelor degree, preferably in business administration or international business;
3 – 5 years of relevant experience;
Ability to analyse data and therefore excellent skills and attention to detail are essential;
Experience in working with tight deadlines;
English in managerial level;
Availability: Full time
Offer:
An international position in the city center of Rotterdam;
During Covid you work from home;
26 paid leave days;
Monthly salary bases on education and experience;
Travel allowance
About the company:
Our client is a global container shipping company. They offer a wide range of services in more than 100 countries.
Interesting job?
Or do you have questions about the position? You can reach us on 010-4143366 or send your application to k.vandermeer@benbselect.nl