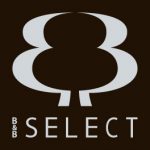 B&B Select
B&B Select is een professionele intermediair met focus op aandacht en kennis. Onze specialismen zijn Finance, Logistiek, Management, Staf en Ondersteuning. Voor een van onze opdrachtgevers zijn wij op zoek naar een:
Inkoper Zeevracht – 40 uur – Rotterdam
For one of our clients we are looking for an experienced self-starter who can manage their own time and resources in order to secure the best price for sea freight within the EMEA region. You are going to work with key stakeholders internally and externally to develop sea freight in the region. Together with the Sea Freight Product Head you will ensure best practice and assist with RFQ's and price negotiation.
Responsibilities:
Negotiate regional RFQ's and corporate account RFQ's;
Support and guide tenders in countries within the EMEA region;
Analyze negotiation results and summarize to make reports for internal stakeholders;
Manage supplier relationships, on a local and regional level to optimize on best price;
Assist in development, measurement and monitoring of KPI's for the supplier agreements;
Develop the procurement of sea freight in a professional manner for the region, build a smooth purchasing process;
Analyzing data in the market, develop and maintain market knowledge and keeping internal systems up to date.
Skills and requirements:
Bachelor degree in the direction of Supply Chain, Logistics or Purchasing;
A minimum of 3 years of experience negotiating and buying sea freight;
Sales driven;
English and Dutch to a proficient level both spoken and written;
Proficient in Microsoft programs such as Excel and Powerpoint.
Offer:
A fulltime job (40 hours);
Location is negotiable, the client is based in Rotterdam as well Amsterdam;
Required to travel within the region both by car of air.
About the company:
Our client is a global player in the logistic industry. They are offering a lot of different logistic services.
Is dit een mooie uitdaging voor jou?
Laat dan snel jouw gegevens achter via een berichtje op WhatsApp!
Heb jij nog vragen over de functie? Dan kan je ook altijd contact opnemen via 010-4143366 of stuur een berichtje naar k.vandermeer@benbselect.nl