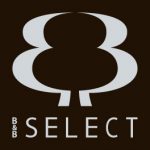 B&B Select
IT Servicedesk employee – Full time – Rotterdam
The IT Operations Department is involved in proactively supporting the whole organization throughout Europe and Africa in creating and maintaining an IT environment in which people are enabled to perform to the best of their abilities while at the same time delivering a professional and efficient IT service.
About the company:
Our client is a global container shipping company. They offer a wide range of services in more than 100 countries.
Job Purpose
The main purpose of the job is to maintain and monitor administration of the incident management system, ensuring that users receive the highest quality of IT support. To act as first line support for IT incidents reported to the service desk.
Job Responsibilities and Measurement:
Incident Reports – Receive reports of IT incidents from users by telephone and email and create a record for each one in the IT incident monitoring system.
First Line Support – Provide first line support for basic IT issues, which do not need detailed technical knowledge. Assign issues, which cannot be resolved immediately to second line support.
User Support and Incident Management – Maintain the IT incident monitoring system with changes to the status of each incident, such as follow-up, resolution and closure.
Qualifications:
Education Level – degree IT, Certificatin ITIL, although good basic IT knowledge and an affinity with IT in general is essential.
Experience – 0 – 2 years of relevant working experience with good communication skills and good customer relation skills.
Language skills – Good level of English is required as all communication will be carried out (both spoken and written) in English.
Offer:
A position in the city center of Rotterdam;
26 paid leave days;
Monthly salary based on education and experience;
Travel allowance
Interesting job?
Or do you have questions about the position? You can reach us on 010-4143366 or send your application to k.vandermeer@benbselect.nl