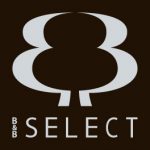 B&B Select
As a Special Cargo Customer Advisor you are responsible to actively design and offer on Special Cargo (SPC) / Special Project Logistic (SPL) requests from dedicated customers to ensure and grow customers satisfaction and profitability. This by delivering on agreed budget/ KPI's and ensuring a successful long term relationship with our customers in very close co-operation with the respective Special Cargo Account Manager.
About the company

Our client is a big logistic organisation in seafright. They are a international shipping company all based on the needs of the customer. They strive for futher development digitization and personalization.
Responsibilities
Offer timely quotations and solutions on SPC/SPL inquiries to customers and actively sell the products and services. Focus clearly on SPC/SPL requests in combination with the products for Logistics & Services (L&S)
Build a very good understanding of customers and market, develop and maintain strong customer relationship and establish as expert in SPC/SPL
Ensure Customer Relationship Management tools are updated on time with high-quality data and provide market feedback to stakeholders on a regular basis
Drive cross-functional collaboration to ensure customer satisfaction/deliverance
Take an active role in internal as well as external customer meetings together with Sales Specialists/Customer Experience/Operations etc.
Contribute with research support/input to facilitate business development and customer meetings
Drive process efficiency and best practice sharing
Ensure adequate back-up coverage in the Special Cargo Sales Team during vacations/sickness/business travel
Required skills and competencies
Education and/or proven experiences in shipping/logistic business
Proven knowledge about SPC/SPL is mandatory
Preferably deep knowledge about SPC market (customers, competition, vendors)
Good knowledge of MS-Office (Word, Excel)
Very good communication skills verbal and in written English and German or Dutch
Willing to adapt to internal programs like Sales Force and online quoting tools à being the platform for sales
Thoroughly understands customer drivers, needs and requirements
Offer
Salary of €44,000.- / €80,000.- based on experience and certificate
29 holiday days and a good collective labor agreement
13th month
Pension plan
Is dit een mooie uitdaging voor jou?
Laat dan snel jouw gegevens achter via een berichtje op WhatsApp!
Heb jij nog vragen over de functie? Dan kan je ook altijd contact opnemen via 010-4143366 of stuur een berichtje naar e.slingerland@benbselect.nl
B&B Select is een professionele intermediair met focus op aandacht en kennis. Onze specialismen zijn Finance, Logistiek, Management, Staf en Ondersteuning.