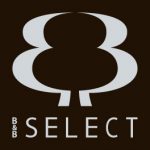 B&B Finance
Assistant Controller – Fulltime – Amsterdam & Working From Home
As an Assistant Controller you are working at the Finance & Controlling department. The focus is on the execution of the group & entity strategy. You are in the position to prepare & deliver financial reports and perform controls to validate the correctness of the figures provided so that a correct and timely insight is obtained into the business processes and that the financial result of the company can be monitored and published.
About the client:
The organization is a leasing and financing company. They belong to the top of captive financing organizations in the Netherlands. Whitin this organization the Automotive and Financial worlds come together in a dynamic way. Their goal is to offer the right products, at the right time and in the best possible way in the eyes of the customer. The needs of the customers with regard to mobility are central and we want to meet these with innovative but above all sustainable solutions.
Main Responsibilities:
You will prepare check and analyze reports for Management, shareholders, and other stakeholder in order to obtain a correct and timely insight in the financial statements;
Support management in improvement of various aspect of the work processes, related to consolidation, reporting & planning;
Support management in preparing budgets, budget reviews and multi-year plans to gain an accurate understanding of short and medium term commercial and financial results;
Assist in modelling of forecasted costs & income, in setup of cost allocation models & efficient analytical accounting & business models;
Assist and support in checking and analysing reports and business processes and making improvement proposals to the Head of Controlling in order to improve business productivity;
Contribute to increase efficiency of the processes within Finance team and make suggestions to improve the control of the activities;
Maintain contacts with Head Office work streams & operational departments in order to receive information and / or take action in case of changes in the working methods of the involved parties.
Requirements:
At least a Bachelor degree in Business Economics or relevant work experience;
You have a strong background in Finance & Control at least 3 years of relevant experience;
Good communication skills, good analytical, reasoning and problem-solving skills;
Experience with/ consolidation preferred;
Strong knowledge of VBA/Python/Power BI and Power Query preferred;
Excellent communication skills in Dutch and English.
Offer:

An informal, educational and dynamic work environment. They offer an attractive package depending on competence, as well as:
Excellent payment conditions from €3,200 – €4,600 gross a month (depending on your experience);
An interesting pension scheme;
The possibility to work hybrid 30% at the office and 70% working from home;
26 days' vacation;
A bonus scheme;
Personnel scheme for cars.
Interested?
Do you want to contribute? Don't hesitate, you are more than welcome to join the team!
Send your resume to e.slingerland@benbselect.nl
B&B Select is een professionele intermediair met focus op aandacht en kennis. Onze specialismen zijn Finance, Logistiek, Management, Staf en Ondersteuning.