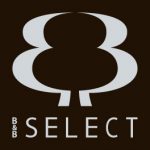 B&B Select
B&B Select is een professionele intermediair met focus op aandacht en kennis. Onze specialismen zijn Finance, Logistiek, Management, Staf en Ondersteuning. For one of our clients we are looking for a:
Customer Service Representative – Fulltime – Breda
As a Customer Service Representative you provide support to international customers as well as the global supply chain organization. You ensure that all proper service is provided to the entities, customers and vendors such as processing orders, distribution controls, returns, credits and other related tasks.
How do you do it:
You coordinate and prioritize daily department activities (allocations file, inventory redirects) as directed by area supervisor;
You support activities related to order management, analytics, and reporting;
You support activities related to master data, returns, raw material shipments, and CPR rules;
You effectively communicate with customers and internal team members;
You communicate for example with the marketing manager about analytics and reporting;
You support cross functional process improvement initiatives and projects.
What we are looking for:
As a team member you share the singular purpose of working to restore mobility and improve the quality of life for patients around the world. We are looking for a team member who would like to make a difference in people's lives. We are always searching for talented, dedicated and motivated people with a range of skills, experiences and backgrounds to join our team. Are you next to join us?
You have at least a Bachelor degree (hbo);
You have at least 2 years of relevant work experience or combination of work experience and advanced education;
Preferably, you have experience in supply chain or manufacturing;
You have communication experience with customers;
You proactively participate in team efforts to achieve departmental and company objectives;
You have the ability to collaborate cross functionally within the Global Supply Chain organization as well as a variety of corporate team members;
You are able to analyze situations and resolve problems;
You know that accuracy, attention to detail and timely follow through are critical;
What we offer:
We offer you a responsible job in an exciting, dynamic and growing environment. To make it even better we also:
Support you with thorough training and continuous development;
Offer an attractive compensation package;
Make sure you will get to chance to travel to our other locations (but this won't take up to much of your time – less than 5%);
A dynamic work environment where you will work with various cultures;
An active organization with attractive programs (such as our Vitality program) and various teambuilding events.
Please note that our distribution center is not accessible by public transport. Therefore a driver's license and (willingness to buy) an own car are required.
About the company
The company is one of the leading international companies in the field of medical technology. They deliver medical implants to more than 100 countries.
Interesting?
Would you like to have more information about the function or are you interested to apply?
Send a message to Kimberly van der Meer via WhatsApp! Or send your resume to k.vandermeer@benbselect.nl